At Soil Solutions, we never take any of our customers for granted. We appreciate each one of them, whether they do business with us every year or every few years. Repeat business is what we have built our Soil Solutions business on. This requires satisfied customers, products that perform, and employees that are honest and conscientious.
This week (May 8, 2019) we have finally wrapped up a relatively busy season of spreading PRO CAL 40 gypsum and NutraBio bio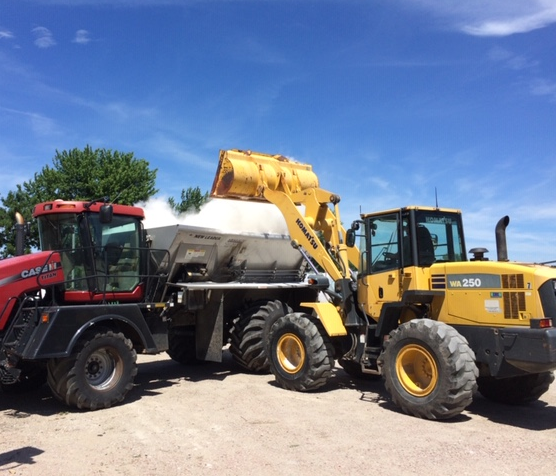 mass to our customers' fields. The weather this winter was a challenge as it often is in agriculture, but we were able to get most of our orders filled. Those that we did not complete, we will try again next year. This couldn't have been accomplished without the diligent work of our "team" of employees. It truly takes a "team" working together to get the job done. This includes salesmen, retail dealers, dispatchers, truck drivers, hired truckers, applicator drivers, storage site manager, and office personnel. Often it requires working long hours and long weeks. We are grateful for our team.
PRO CAL 40 gypsum and Nutrabio biomass are both proven products, but these are not the only reliable products that we handle. We also offer Nature Gro fulvic acid and Nature Gro(C) humic acid, Procidic Bactericide/Fungicide, Safestrike for Plant Health, plus the Maximum Farming System. If you have any interest in any of these other products or how you may use them to increase your yields, give our salesman, Gene, a call at 712-433-0000.