Hail Damaged Crops May Benefit From Application of Procidic.
Recent storms in our region have resulted in fields with varying degrees of hail damage.  In those fields where plants were damaged, but not destroyed a farmer may want to consider protecting the crop against bacterial dis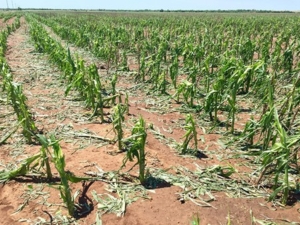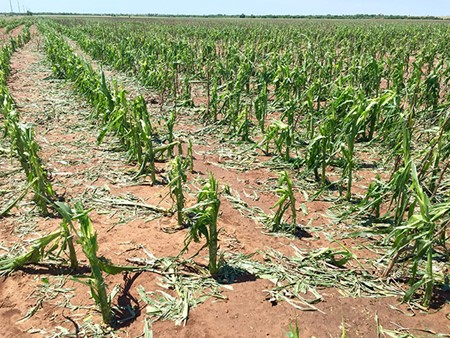 eases.  Most bacterial diseases need a wound for infection to occur.  In corn bacterial diseases that can infect the plant are Goss's Wilt and Bacteria Leaf Steak.  In soybeans, infection by Bacterial Pustule or Bacterial Blight could occur.  Note that fungicides are not affective against bacterial diseases.
Procidic provides protection against these bacterial diseases.  It is most effective as a preventative treatment, but can also be used as a curative treatment.  Procidic also induces plants to produce phytoalexins which improves the plant's "natural defenses" and plant health.  It can provide some protection for some fungal diseases.
Application of Procidic would be suggested once there is some leaf regrowth so there is adequate leaf area to receive the product and translocate it through the plant.  Feel free to call us at 712-433-0000 with any questions.